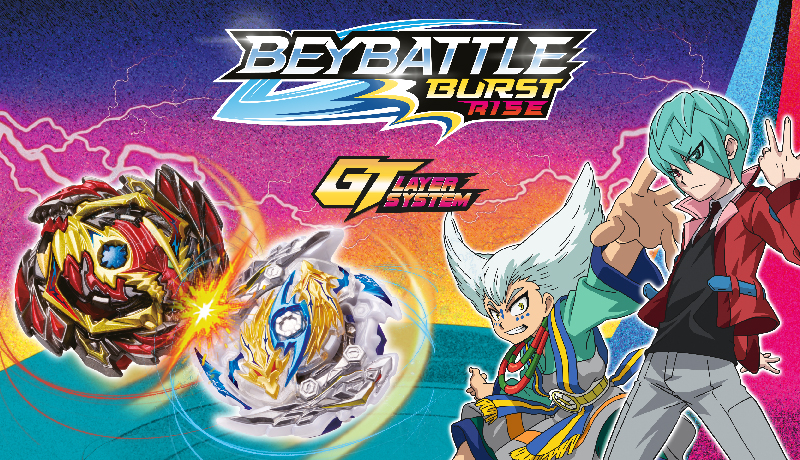 BeyBattle Burst Rise
Tournaments are calling you:
BeyBattle is a Japanese game and the official Takara Tomy BeyBlade. It is a lifestyle version of the animation series that is broadcasted on the SpaceToon TV channel. Boys can live in an atmosphere of enthusiasm, participate with their blades in tournaments and become the championship winner. You can experience the fun of fighting in real life as one of the heroes of the BeyBattle series. It's fun to collect BeyBattle blades and make fearless battles with your friends.
More tournaments in one arena:
ToyPro brought those amazing BeyBattle Blades to the MENA region. Kids can try the adventure of and they can try competing with different types of blades, features, and systems. Each Blade of the four seasons has its own power to beat its foe.
Now let's take a closer look at S4-W2 blades:
W2 blades are the 2nd collection items of BeyBattle Burst Rise S4, here we have…
JOKER J5: Judgement Joker J5 is a balance type BeyBattle with Gatinko Layer System. The motif is a right spin, with a judgment layer base with the new Gimmick in the GT Layer series!
LUINOR L5: Zone Luinor L5 is an attack type BeyBattle with the HyperSphere System. This motif is a left-spin, features two dragon heads, and a zone layer base. The popular Bey "Longinus" is evolved! The upper wing with metal material can beat opponents!
VENOM DEVOLOS D5: Venom Devolos D5 is a balance type BeyBattle with the HyperSphere System. The motif is a right-left spin with a Devolos GT ship and a venom layer base.
PEGASUS P5: Harmony Pegasus P5 is a stamina-type BeyBattle with the HyperSphere System. The motif is a Stamina Type, a right spin with a harmony layer base. Lock level will be recovered with damage on yellow blade parts!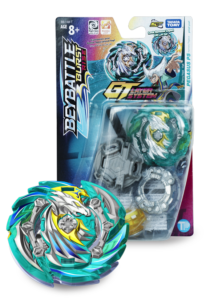 With BeyBattle Burst Rise, you are welcome to any challenge and you can live the fun, adventure, and enjoyment of moments.