COLLECTOR'S
CONTEST 2021 BEGINS
#BBBTurbo / #BBB2021
Finalists of Collector's Contest 2021
Step 1:
Put your BeyBattle Burst Blades all together and take a pic.
Step 2:
Share it in your Instagram or Facebook with #BBBTurbo /  #BBB2021
Step 3:
From ToyPro we will internally select the top entries and will repost in on the brand's Instagram page by 5th of May https://www.instagram.com/beybattleburst/ ( You can also watch the featured entries in our new BeyBattle Burst website www.beybattleburst.com)
Step 4:
If your entry has been selected ask your friends and families to vote for your entry.
Step 5:
15th of May the entry with the most number of like will win the contest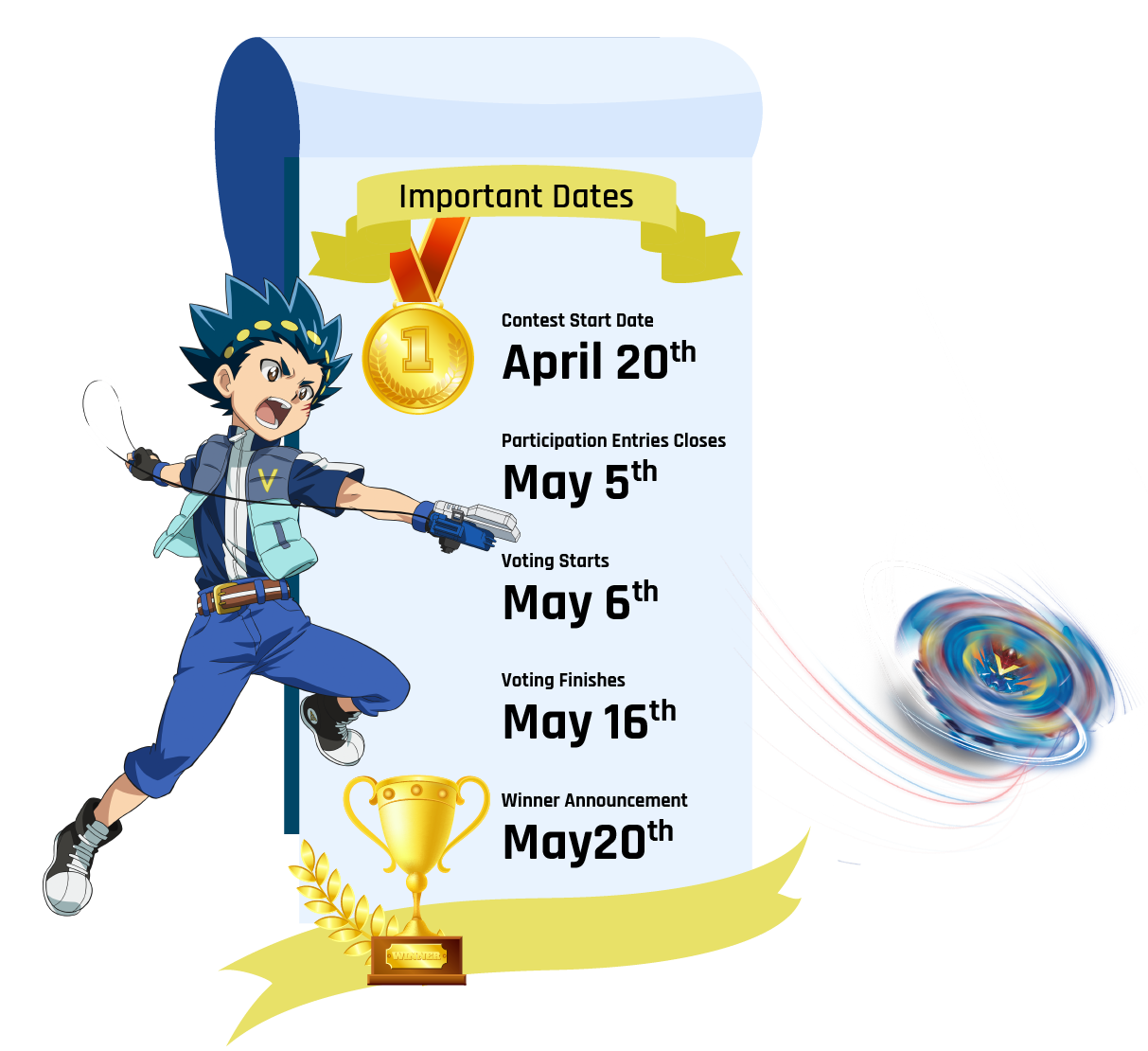 Official Partners:
Spacetoon GO – watch all your favorite Japanese Animation series and more exciting contents here.
ALGT – Our distribution partner in UAE, Qatar, Bahrain, Oman and Kuwait
ToyCity – Our distribution partner in KSA.
Your entry will be rejected if any duplicate blades are used is in your picture. This contest is for only the original Takara Tomy's BeyBattle Burst Blades distributed by TOYPRO.
Photos should be very clear for us to verify the blades
Photo's must show a minimum of 5 blades or else will not be considered as a valid entry
It is a must to use the contest #tags. We use #BBBTurbo / #BBB2021 to track your entries, so if you don't have these two #tags in your post description, we will not be able to find your entry.
TOYPRO is organizing the contest and will hold the full rights to change or edit the dates, change or edit the rules, remove or report unethical contents.
By participating in the contest you agree your pic, post or content to be used by TOYPRO for re-sharing and other marketing or advertising purposes.
Kids who are having their own Social Media account will take their parent's permission before participating in the contest.
This contest is kids friendly and inappropriate contents will be reported which may result you getting blocked from FB or Instagram.